Steam Next Fest Results
16 Oct 2023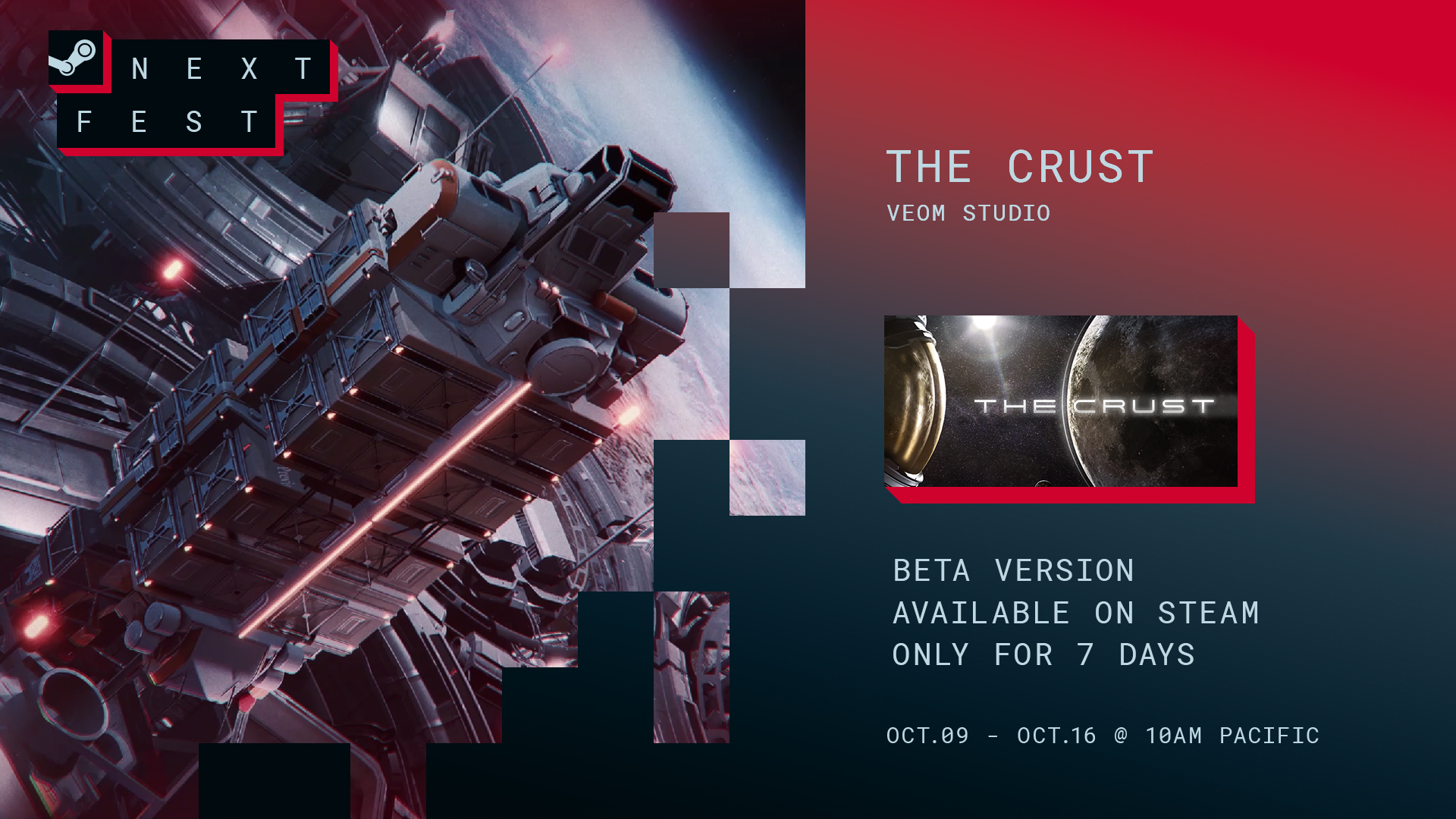 We want to sincerely thank everyone who downloaded and played a demo of our game The Crust during Steam Next Fest. Your support was amazing and many of you contacted us to share your thoughts and feedback.
The Crust demo proved to be one of the most successful games at the festival and showed the fastest rate of online player growth. We are very happy that our ideas realized in The Crust found such a fantastic response from the players. But the best part is yet to come! We are removing the demo to focus on developing and improving the overall gaming experience.
Thank you again for your support. You can still share your thoughts and screenshots, report bugs or ask us questions in the Discord channel. We are carefully listening to all comments and suggestions from players, some of which are already planned for implementation.
You can also support us in the upcoming campaign on Kickstarter, which will take place very soon. Participants of the campaign will be able to get access to the closed testing of the full version and contribute their own content to the game.
Thanks for being awesome. Let's keep this journey going together!