DEV DIARY №1 - MOON
14 Aug 2020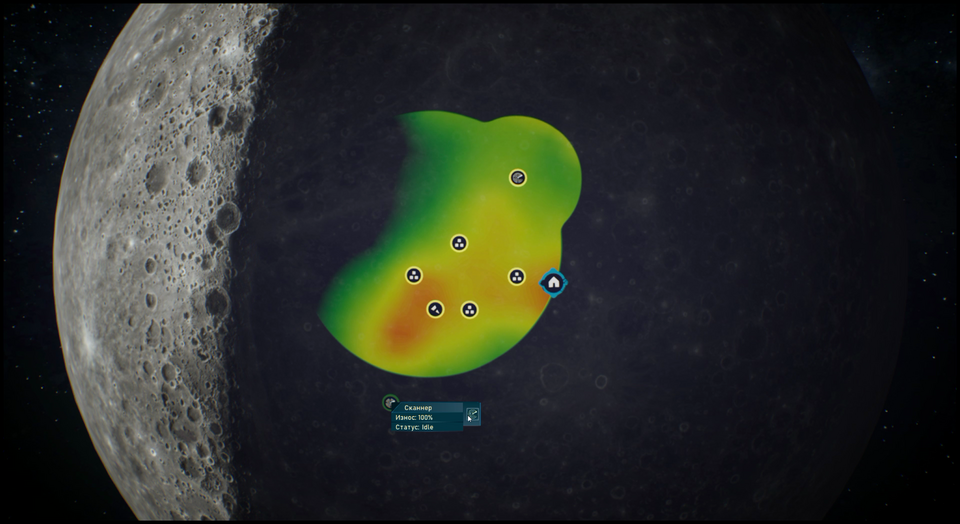 Our work is in full swing! We're glad to present you the news from the Moon... We mean, the news ABOUT the Moon! Despite the plenty of complex game mechanics, we care not only about the depth of the game, but also about the romanticism of the Moon's colonisation. To achieve this, we have worked a lot on the graphics – it has become more cinematic.
To be more specific:
We have created the completely new model of the Moon. Also the set of shaders was developed for halos around celestial bodies, highlighting the planets' surfaces, and camera effects. Thanks to this and to updated color correction, the dark side of the Moon is now not so dark when viewed directly. And the craters have real depth now, they are not just dark spots on the texture anymore. We have created the nice animation of stellar motion for the highly detailed skybox.
The player will be spending a lot of time in the orbital mode, looking at the Earth' s satellite from the distance. That is why the Moon should look presentably, pleasing the eyes even of the most demanding and sophisticated players. We still have a lot of work ahead of us to make the Moon better. You can see the current results in a short video below.
That's all for today. We will continue to keep you updated about the development of The Crust. Follow us to stay informed!